---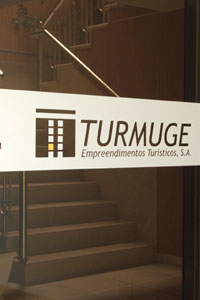 History
Set up in 1994 in Altura, in the municipality of Castro Marim, TURMUGE, Empreendimentos Turísticos, S.A initially focused on the construction for sale of permanent residential and tourist properties (2nd homes) and this sector became the main and de facto driving force of its business, which later evolved into new business areas. From the outset, TURMUGE sought to combine its strong managerial professionalism with a proximity to its clients and has been known ever since for its quality and diligence in the various segments.
Operating in a demanding market, TURMUGE has focused the whole of its activity on the pursuit of product quality, an objective that has always been present throughout the evolution of the company. At the end of the 1990's, it shifted its focus to construction in the field of urban developments, investing heavily in careful urban planning and the excellent location of the developments and integrated infrastructures.
In an attempt to broaden its field of operations, and in order to prevent business from stagnating, TURMUGE took a step forward and decided to venture into the sector of tourist enterprises.
Making the most of the fact that the Algarve is still one of the favourite destinations in Europe during the summer season, and also due to the fact that property development and construction are currently two overlapping fields, the company has been trying, in the best way possible, to bring together two areas – construction and tourism – by developing, building and, lastly, exploiting its own enterprises, from a tourist angle.